The Naramata Inn
& Spa
Naramata's peaceful essence is ripe for quiet pursuits of mind, body and spirit.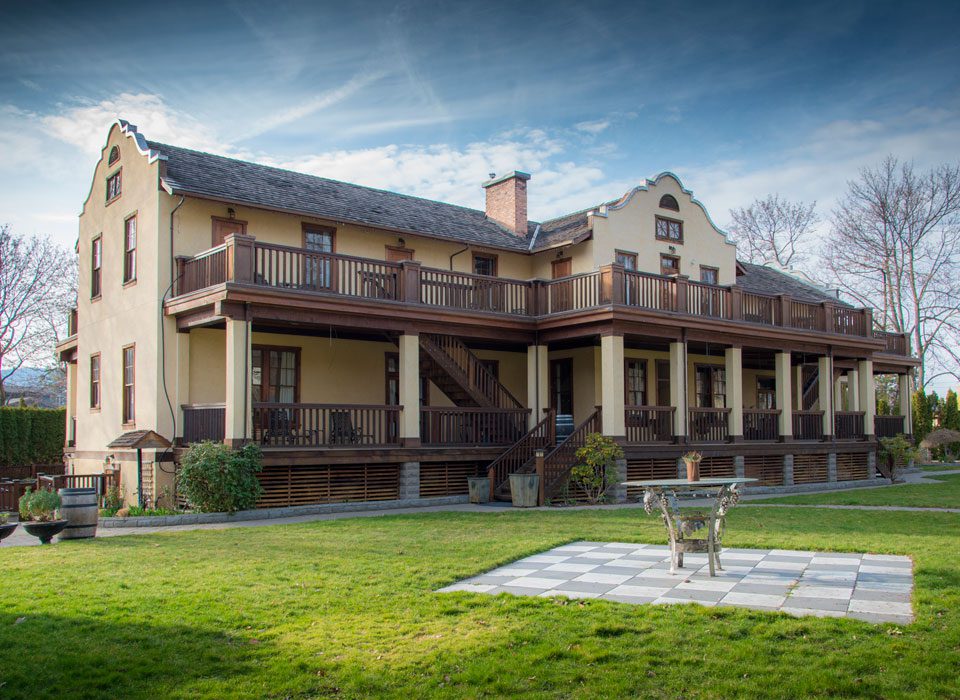 Explore the wineries, restaurants and special events during our Spring and Fall Wine Festivals. Enjoy a wide range of wine tours, music, theatre, art and international sports and cultural shows throughout the year. The Naramata Heritage Inn & Spa welcomes the inquisitive mind and well rounded spirit who seeks to enjoy creative expression in all its forms
Reward yourself with some time in one of our historically appointed rooms. Named after wine regions around the world, each room is unique in design and décor. All rooms contain the original elegant mission style furnishings. Beds are double, queen or king in size and are laden with luxurious linens and duvets with an abundance of fluffy pillows to match. Contact us to find out more about special packages, promotions and events.
The Inn is closed for the winter season. Private bookings may be available room rate includes gourmet continental breakfast and complimentary use of mountain bikes.